"Those who have a strong sense of love and belonging have the courage to be imperfect."
Remember that sometimes not getting what you want is a wonderful stroke of luck.
Is that all you want to be? Liked? Wouldn't you rather be passionately and voraciously desired?
Knowing how to touch her,
without touching her;
really touches her.
pewnego dnia w rozmowie padnie moje nazwisko
ktoś Cię o mnie zapyta
czy rozmawiamy
czy wiesz co u mnie
i wtedy za mną zatęsknisz.
zatęsknisz, na pewno.
You have to look back at all those bad words, bad metaphors, everything started wrong, and then see how it came into being, the slow progress of it, because you're always fighting to find out what it was you want to say. You've got to go deeper and deeper each time. You wonder why you didn't drown at the time–deeper and deeper.
Negativity is the enemy of creativity.
Learn how to be
lonely. Learn what it's like to know
that you are coming home to
yourself night after night-
that empty is just another word
for open.
"There is nothing like returning to a place that remains unchanged to find the ways in which you yourself have altered."
"The older you get,
the more you
realize that
it isn't about
the material things,
or pride or ego.
It's about
our hearts
and who
they beat for."
"Picture yourself when you were five. In fact, dig out a photo of little you at that time and tape it to your mirror. How would you treat her, love her, feed her? How would you nurture her if you were the mother of little you? I bet you would protect her fiercely while giving her space to spread her itty-bitty wings. She'd get naps, healthy food, imagination time, and adventures into the wild. If playground bullies hurt her feelings, you'd hug her tears away and give her perspective. When tantrums or meltdowns turned her into a poltergeist, you'd demand a loving time-out in the naughty chair. From this day forward I want you to extend that same compassion to your adult self."
If Google matched people up by their browsing history,it could be greatest online dating website of all time



"when your mind says you should walk away and your heart begs for you to stay, follow your mind. Because when the feeling is right, both your heart and mind will be in sync–a perfect rhythm."
Even after all the pain you put me through, I'd still answer the phone if you called.
The timing wasn't wrong. Who we were at the time was wrong.
I'm such a fan of low soft lighting like turn off that room light and turn on a lamp bitch
"And then I saw you,
it scared me,
seeing something incredible,
something that I had always hoped for,
be mine."
"If you want to go somewhere
you like but no one else
wants to, go by yourself.
You'll meet people with
similar interests as you."
Learn how to be happy with what you have while you pursue all that you want.
if you are not crazy,
i mean absolutely crazy
about what you love,
then i beg you, either find
a way to be insanely crazy
about it or throw it
away.
loyality is so rare - if you find it, keep it.
Find someone who pays attention. Who runs their fingers over your every scar; and asks where each one came from. Find someone who knows how you like your coffee; what song makes you want to roll the windows down and slam on the gas pedal. Find someone who takes in your smallest details; who notices the things you thought no one ever would.
Travel and tell no one, live a true love story and tell no one, live happily and tell no one, people ruin beautiful things.
Be with the one who makes you forget how terrified you are of falling in love.
When someone shows you who they are, believe them the first time.
Friendship with the ignorant, weakens the heart.
I mustn't look at you too much, or I won't be able to take my eyes off you at all.
Closing your eyes isn't going to change anything. Nothing's going to disappear just because you can't see what's going on. In fact, things will even be worse the next time you open your eyes. That's the kind of world we live in. Keep your eyes wide open. Only a coward closes his eyes. Closing your eyes and plugging up your ears won't make time stand still.
It is the time you have wasted for your rose that makes your rose so important.
Not sure if I need a hug, two novels or to punch someone in the face.
"Well done is better than well said."
Anger:
A significant goal is blocked or an activity you desire is prevented.
You or a loved one is attacked or harmed by others.
You or a loved one is bullied or threatened by others.
The integrity or status of your social group is offended or threatened.
Love:
Loving a person, place, or animal enhances your quality of life.
Loving a person, place, or animal enhances the life of a loved one.
Loving a person, place, or animal supports the achievement of a goal.
Sadness:
You've lost someone or something permanently.
A situation doesn't meet your expectation or desire.
Fear:
Your life or the life of a loved one is threatened.
Your health or the health of a loved one is threatened.
Your well-being or the well-being of a loved one is threatened.
Disgust:
Something you're touching could poison or contaminate you.
Someone you strongly dislike is touching you or a loved one.
You're near someone who could harm you or a loved one.
Jealousy:
An important or desired relationship/object is in danger of being damaged or lost.
Someone is threatening to take away a valued object or relationship from your life.
Envy:
Someone else gets or has things you don't have but want or need.
Shame:
You will be rejected by a person or group you care about if something about yourself or your behavior is made known.
Guilt:
Your behavior violates your own values or moral code
"The best things in life make you sweaty."
"For a dog, you do not need big cars, big homes or designer clothes. Status symbols mean nothing to him. A stick is already great. A dog does not care if you're rich or poor, smart or dumb. A dog judges others not by their color, creed or class but by who they are inside. Give your heart to him, and he will give his. It's really very simple, but even so, we humans, as wiser and more sophisticated, have always had trouble figuring out what really matters or not. How many people can you say that? How many people make you feel unique, pure and special? How many people make you feel special?"
"Crying is for plain women. Pretty women go shopping."
"YOU ALWAYS LOOK LIKE YOU HAVE HONEY UNDER YOUR SKIN."
dont care if i sound corny or cliche but to love and be loved back and not having to second guess where u stand in someones heart is such a warm and safe feeling & everyone should have the luxury and pleasure of having it always
"SUMMER'S MEANT FOR LOVING AND LEAVING;
I WAS SUCH A FOOL FOR BELIEVING THAT YOU COULD CHANGE…"
Who am I kidding. I wanna be in love. I wanna be loved. I wanna be trusted and cared about.
AUTORIAS STORMI BREE
your skin is not too dark. the sun loved you so much, she kissed you more.
realistically, entirely, truly, pomegranates are the colour of love.



I want my life to be a wrinkled silk dress. Bare nails, bare feet. Feed me punctured pears, bruised figs, and bleeding pomegranate- the kind that have fallen from the groves; the kind that are most ripe. Waking up at a quiet hour and indolently sauntering to the balcony; sharing a moment with a swaying palm. The fragile wings of a bee, found in a jar of honey. The vowels in the word 'poetry.' I trip when we dance, to get closer to you and I thank god for my cold palms; they're just another reason for me to hold your hand. I am the moon pursuing the sun. The paradox of perfection is that it's imperfection and if that isn't beautiful, I don't know what is.
" Write her a letter, send her a flower, love only gets old if you let it. "
mood: dancing naked in my spacious apartment in the summer while my lover watches on the couch with a dopey grin and tea. The breeze and the sunlight peeking through the window kisses my skin, we listen to the music playing and fall more in love with life and each other.
" Find someone who admires you for something less obvious. "
I loved a man who had opened up a world to me but hadn't loved me enough to stay in it //
Joanna-Halpin
" We cannot pray in love and live in hate and still think we are worshipping God. "
Start with a whisper,
it will grow into a roar;
we must shout for love.
If the moon smiled, she would resemble you.
You leave the same impression
Of something beautiful, but annihilating.
JENA GOLDSAC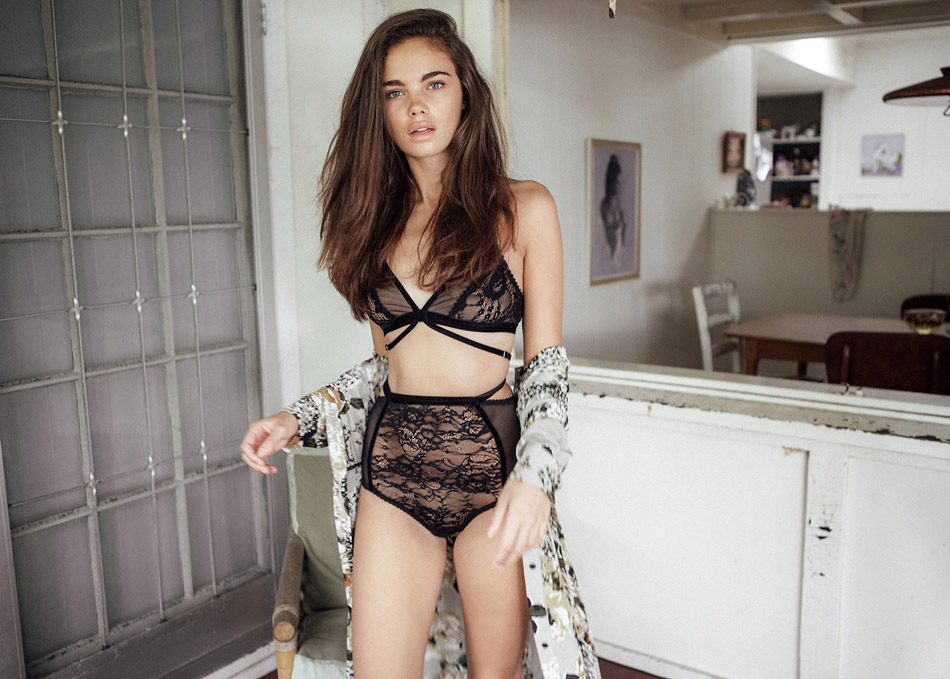 I love the stereotypical french woman style it's so effortless and natural like I love the bed hair and the nonchalance and the monochromatic colours and the wine
I'd like to see every photograph where I'm just someone passing in the background.



the only thing I daydream about is a small studio apartment near the beach
just a simple girl with a highly detailed and romanticized infatuation with the future that haunts her at night also shopping online
rich people aren't talented so much as they have the an expansive amount of disposable free time combined with the resources to financially invest in what they want to do; and no matter if their end product is good or bad, they're going to get vanity-publicity due to their connections and how much money they can sink into buying the opinions of those around them to pretend they're actually … worth something beyond their money; which ironically they often aren't
no matter how glamorous other people's lives LOOK, remember that they have days, many days, and many days in a row where they feel unloved and rejected and ugly and without purpose and like nothing they do has a point. i wish we were as vocal about our bad days as we are eager to showcase our good days, but feeling lost and feeling restless and not feeling and all these things are absolutely normal. great writers felt this way. great leaders felt this way. and the thing is, they still have weeks on end where they still do!!! anyways, to wrap things up, sentient existence has us all shook and she left us on a planet with no instruction manual so like….be nice to each other
sheet masks are the one night stands of the skin care world
my happy place is in an ornate bathroom with it's own balcony; im in front of an opulent mirror, doing my skincare routine while the wind gently plays with silk curtains and the sound of people living life faintly audible in the distance. im not in love.
kink: people with kind hearts and good intentions
Daisy:
How old were you when you had your first kiss?
Carnation:
If I handed you a concert ticket right now, who would you want to be the performer?
Jasmine:
What color looks best on you?
foxglove:
Name three facts about your family?
Allium:
What's the best thing you can cook?
Orange Blossom:
If you could pick the gender and appearance of your child, would you?
Calla Lily:
If you died right now, what song would you want to play at your funeral?
Poinsettia:
Favorite holiday dish?
Oxlip:
Would you ever get into a long distance relationship?
Primrose:
Favorite kind of soup?
Daffodil:
What's the most thoughtful present you've ever received?
Rose:
Are you currently in love with someone?
Amsonia:
Would you ever become a vegan?
Peony:
What's your favorite hot beverage?
Tulip:
For your birthday, what kind of cake do you ask for?
Myrtle:
Do you like going on airplanes?
Hibiscus:
Did you ever play an instrument? If so what?
Zinnia:
Who was your best friend when you were six years old?
Poppy:
What color was your childhood home?
Hydrangea:
Starbucks order?
Violet:
Do you like where you're from?
Locust:
What was your favorite book as a child?
Rhododendron:
What's the scariest dream you've ever had?
Queen Anne's Lace:
Would you rather carve pumpkins or wrap presents?
Magnolia:
Favorite kind of candy?
Aster:
Would you rather be cold or hot?
Marigold:
Do you listen to what's on the radio?
Heliconia:
Do you like when it rains?
Azalea:
What's a movie you cried while watching?
Dandelion:
Do you think you're important?
me experiencing a particularly beautiful moment in life:
damn… that cinematography..
'm glad I am a woman who once danced
naked in the Mediterranean Sea at midnight.
a list of untranslatable words ☕️
cafuné - brazilian portuguese: the act of running one's fingers, gently but deeply, through someone else's hair
積ん読 (tsundoku) - japanese: the act of leaving a book unread after buying it, typically piled up together with other such unread books
木漏れ日 (komorebi) - japanese: sunlight filtering through the trees
mångata - swedish: the roadlike reflection of moonlight on water
verklempt - yiddish: a person who is too emotional to speak
liefdesverdriet - dutch: the heartache caused from an unrequited love and the mental pains one endures; the physical pain of depression
fika - swedish/finnish: gathering together to talk and take a break from everyday routines, usually drinking coffee and eating pastries
幽玄 (yūgen) - japanese: an indescribable sentiment, can only be described as a painful awareness of the mysterious beauty and human suffering
l'esprit de l'escalier - french: the moment one finally thinks of a witty remark, far too late, after the opportunity has passed
kilig - tagalog: the feeling of butterflies in your stomach, usually when something romantic or cute takes place
いるす (irusu) - japanese: pretending to be absent from home when someone is at the door
habseligkeiten - german: personal belongings, small treasures and property, which define our happiness and sentiments
nefelibata - portuguese: cloud walker; name given to the quixotic dreamers, they appear spacey, otherworldly, but intelligent
σοφρωσύνη (sophrosyne) - greek: self-control, balance, wisdom & grace;virtue that follows the aphorisms "nothing in excess" & "know thyself"
hiraeth - welsh: homesickness for a place which never even existed. Connotations of sadness, yearning, profound nostalgia and wistfulness
torpe - tagalog: being too shy to pursue amorous desires
waldeinsamkeit - german: the feeling of being alone in the woods
litost - czech: the humiliated despair we feel when someone accidentally reminds us, trough their accomplishment, of our inadequacies
dustsceawung - old english: contemplation of the fact that dust used to be other things - the walls of a city, a book, a great tree…
duende - spanish: the spirit of evocation; the mysterious power a work of art has to deeply move a person
gattara - italian: a woman, often old and lonely, who devotes herself to stray cats
tоска - russian: a sensation of great spiritual anguish, often without any specific cause, a longing with nothing to long for, nostalgia
φιλότιμο (philotimo) - greek: a complex array of virtues; expressed through acts of generosity & sacrifice w/o expecting anything in return
gezellig
- dutch: abstract sensation of individual well-being that one shares with others;cozy ambience, anything pleasant, homely, friendly
" You don't show her the stars, you take her there. "
It's like coming home after a long trip. That's what love is like. It's like coming home
the tiny specks of colour in their eyes
the bass and background sounds in a song
starlight on a cloudy night
how someone looks when they think nobody can see them
the mannerisms of a stranger
real meanings behind spoken words
subtle facial expressions which last a second
the underlying flavours in food
emotions that a friend is trying to hide
little lights in a sleeping city
flowers growing through cracks in the pavement
the mixed colour palette in a piece of art
the melody of someone's voice
Sometimes I think about calling my future daughter Berlín because city names are so pretty



She is the type of girl who falls in love with sunsets.
picture this: me in the south of france on a balcony, in a slip dress, long beautiful hair blowing in the soft breeze, sipping a glass of fine wine. i'm accomplished and have documented my life in journals. the love of my life inspires me and we vacation here occasionally.
it feels so good to be kind. it's the warm feeling you get when you tell someone that they look nice today, or that they did a good job, or that their voice sounds lovely, or that the cookies they baked were delicious, or how you always laugh at their jokes. it's the warm feeling you get when they respond bashfully, or surprised, with that small smile and a thankfulness that shines in their eyes. it feels so good when someone is kind to you. when it feels like the effort you put into yourself is seen and acknowledged and appreciated. it feels so good when you're able to make someone feel that wonderful. we should always try and encourage each other.
milk tea, whispering to plants, honey bees, reading in a window seat, soft fur, finding a feather, succulents planted in tea tins, the high piano notes played softly, fluffy clouds in a striking blue sky, pastel gel pens, hands covered in dirt, clear quartz, yellow violets, the smell of peaches, colored pencil shavings, a letter from a friend in the mail, bubble baths, white fairy lights, lavender buds, toes in the grass, keeping a journal, waking up early by choice refreshed
I still remember the night I told you I loved you.
Red lips, curled lashes, natural brows, flushed cheeks, soft skin, loose hair, gold jewelry
https://www.instagram.com/sarahellen/
http://bruwho.tumblr.com/
http://lookbooks.com/marketplace/apostrophe/stylists/laurie-raab/cosmetics/50a153f1-de40-416a-b8e8-2ffc0a527edb
http://lookbooks.com/marketplace/apostrophe/stylists/laurie-raab/cosmetics/50a153f1-de40-416a-b8e8-2ffc0a527edb
http://lookbooks.com/marketplace/apostrophe/stylists/laurie-raab/cosmetics/50a153f1-de40-416a-b8e8-2ffc0a527edb
http://lookbooks.com/marketplace/apostrophe/stylists/laurie-raab/cosmetics/50a153f1-de40-416a-b8e8-2ffc0a527edb
http://simplebeyond.com/hotels-fella-willas-bali/
https://www.instagram.com/mikutas/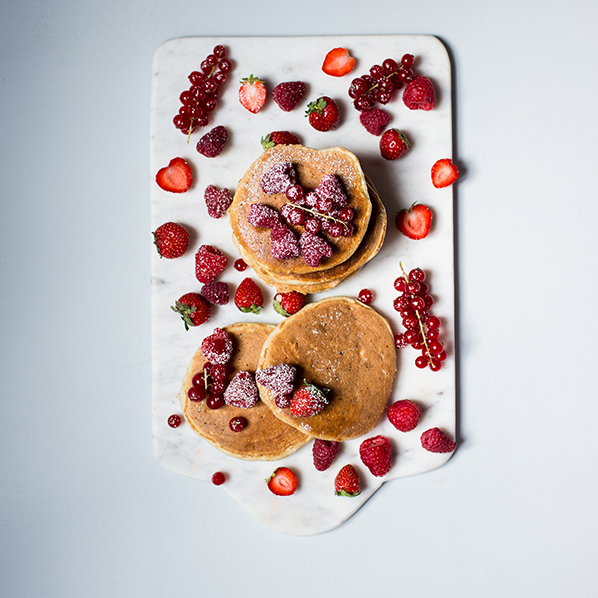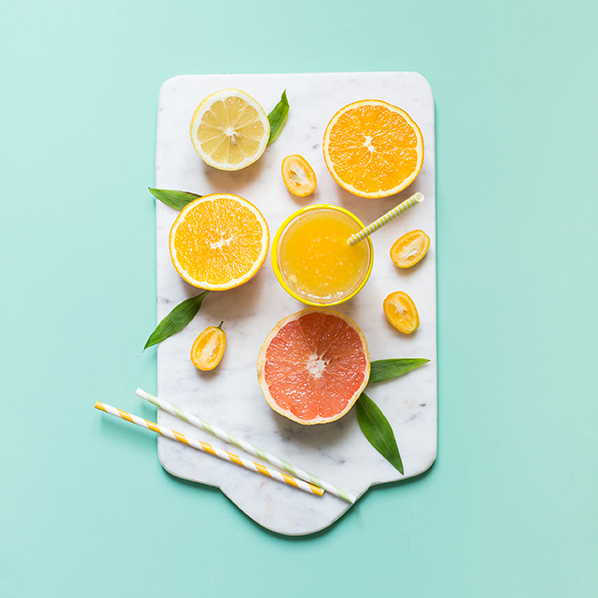 Be friends with people you don't feel weird about sending an essay length text about your emotions to
Just because you have a lot of love to give doesn't mean you should give it to someone that doesn't deserve it.
The reason people give up so fast is because they tend to look at how far they still have to go instead of how far they've come. You got this shit!
I hope the next thing I get addicted to is taking care of my self and loving my body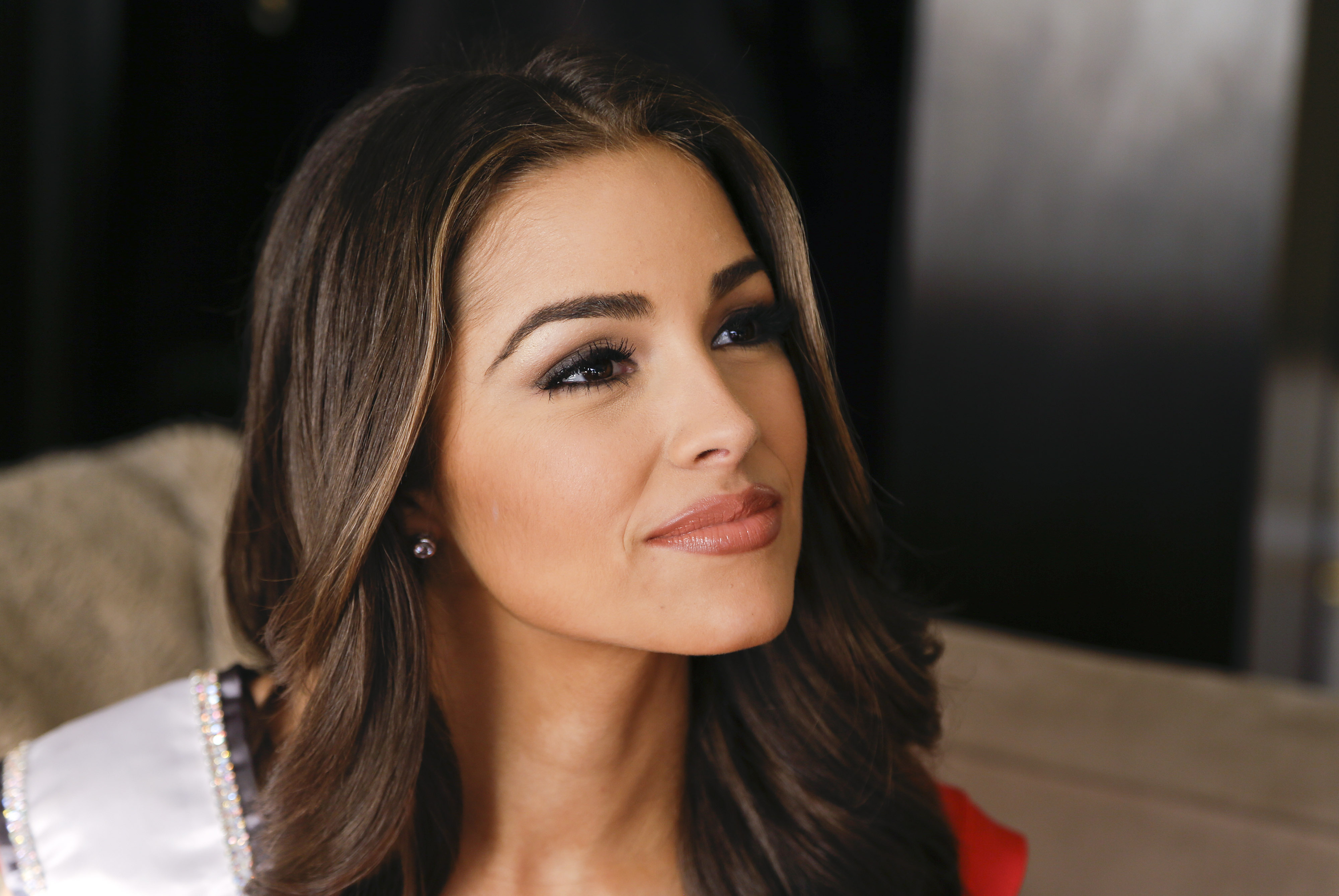 W swojej kolekcji posiadam tła papierowe, materiałowe, plastikowe (pleksy akrylowe) zdjęcia często wykonuję również na drewnianych podkładkach.
Muszę wspomnieć także o sztucznym futerku z Ikei, które bardzo lubię stosować do zdjęć produktów, które są dość ciemne.
https://www.instagram.com/paese.cosmetics/
http://www.bakersroyale.com/grilled-mojo-chicken-and-german-potato-salad/
http://www.bakersroyale.com/grilled-chicken-and-corn-relish-tostadas/
http://www.bakersroyale.com/grilled-chicken-and-spinach-artichoke-dip-pizza/
http://www.theawesomegreen.com/gluten-free-buckwheat-banana-pancakes/
http://www.theawesomegreen.com/kale-and-pineapple-smoothie-for-radiant-skin/
You are sugar, ambition, and rain. You are a hot coffee on a cold day. You are a broadway musical. You are a crowded city street yet somehow a completely empty beach at sunset.
And my love, you are everything good in this world."
http://www.agwerblog.pl/
"If you can't picture yourself with them slow dancing in the kitchen at midnight eating ice cream or dancing in the kitchen with the windows open, big t-shirts on, and singing into a spatula while making pancakes on a Sunday morning then they're not worth it. It's all about who you see dancing in the kitchen."
http://brittanickel.tumblr.com/
http://brittanickel.tumblr.com/
http://brittanickel.tumblr.com/
Bo każdy moment zasługuje na to, żeby być zapamiętanym.
https://www.instagram.com/rafaelaelia/
http://www.homestyle.co.nz/sexy-feast/
https://www.instagram.com/ps.ny/
https://www.instagram.com/majachocolat/
https://www.instagram.com/art.amonova/
https://www.instagram.com/stv.fox/
https://www.instagram.com/eelesku/ !
https://www.instagram.com/belaya.lena/
https://www.instagram.com/novikovatatianaa/
https://www.instagram.com/lioninthewild/
https://dailygreatness.com.au/collections/all/products/dailygreatness-business-planner
http://www.lioninthewild.com/
http://www.lioninthewild.com/
http://www.lioninthewild.com/
https://www.instagram.com/k_dilan/
https://www.instagram.com/verapasko/
https://www.instagram.com/lisaeeva/
https://www.instagram.com/valeriasytnik/
https://www.instagram.com/agoniiya/
https://www.instagram.com/whitelivingetc/
live for the moments you cant put into words.
https://www.instagram.com/nonihana_/
https://www.instagram.com/kardemomme1/
https://www.instagram.com/annaremarchuk/
https://www.instagram.com/humphreyandgrace/
https://www.instagram.com/kori_nikkonen/
Don't miss people, miss views
Wine, fries and a man with a beard - my guilty pleasures
https://www.instagram.com/romachoc/
https://www.instagram.com/gulyaevam/
https://www.instagram.com/chantal_li/
https://www.instagram.com/mija_mija/
https://www.instagram.com/oljaryz/
canon eos m6
We often postpone our "happiness", convincing ourselves that "someday" will be better than today, but our actual peace of mind is determined by how much we can live in the present moment. Every time we think about what should have been - we reduce the strength of our present moment and the joy of every subsequent moment. Regardless of what happened yesterday or last year, the present moment is all that we have.
In fact, everything is simple, when our attention is focused 100% in the present moment, we push fear out of our minds and those million other questions like whether we'll be accepted at University, whether we'll soon have money of if we'll find work, time flies!
I'm sure that you already know all of this, but sometimes we need really need to be reminded, myself and Mauricio included, because all this is easily forgotten when you go back to your daily routine. From time to time, It always helps myself and Mauricio to read such posts, to watch inspirational films and get some perspective!
The first rule that I often hear from Mauricio, no matter how bad things are or how big our problems may seem, know that there is always someone with much bigger problems than us. If we rush every day and do not pay attention to what we are doing now and do not feel gratitude for what we have today, we experience our events without really experiencing them. We should be grateful for everything that we have in our lives, and daily gratitude is a great way to learn to live the present and enjoy today what you already have today.
Who has read the book "The Secret" knows that everything is somehow the product of our thoughts. Try to remember this and let your mind concentrate 100% on what you are doing. For example, if you are dining with your loved one, try not to think about anything else, except enjoying dinner with your loved one. If it does not work out right away, try to find at least one situation every day where you can practice this.
Avoid negative people and situations
Often negative emotions come to us unexpectedly - through certain people or situations during the day. There are people who see only the negative side in every situation. They are often pessimistic and critical. These people do not only create problems for themselves, but also often involve others, spreading negative thoughts. Not everyone knows how to avoid or ignore such kind of people or situations, and therefore allow that negativity to become part of them. To be more happy, you need to try to avoid this.
Stop thinking about what we cannot control now
It is important to stop worrying about the things in your life that we cannot control. Stop worrying about what others think or what they say. Start taking things as they are, regardless of whether you think it's right or wrong. We have a choice - to resist or accept the situation today as it is. Sooner or later there will be an answer to everything and there will be a solution to every problem. It's good to understand and accept this, because otherwise we will just spend our days worried and therefore will waste our precious time.
Stop blaming everything around you
If we want to be happy, we should stop blaming others for what is happening in our lives. We need to stop seeing ourselves as victims. To be happy, we must take full responsibility for everything that happens in our lives. When we take full responsibility, we regain control of our thoughts and actions, we will create results in our lives.
If now someone is with you, you can turn to them and discover who they are right now and see them as a manifestation of the incredible beauty of life. How can you appreciate this person and see that your time with him is limited and precious?
No matter what you do, where you are now, you can hear yourself. It's always available - appreciate your body, your eyes that can see the colours around you, your ears that hear the laugh of friends, relatives and music, your breathing...
These are just a few ideas. I hope they will raise your mood and help you think and change some of those bad habits to fee a lot happier! Don't forget to stop right now and pay attention to what is right in front of you. Find a way to be grateful for this particular moment and everything will be fine!
\\
http://thekitchenmccabe.com/2017/02/16/coconut-lemon-meringue-tarts-paleo-gf/?crlt.pid=camp.FkJVnd1ul8IT
TRENDLAND STRONA
http://theyearinfood.com/2017/06/celebrating-3-yrs-10-yrs-almond-cake-with-summer-berries-a-giveaway.html
http://www.omocado.com/blog
https://www.instagram.com/p/BWnXfthg7lo/?taken-by=houndcollection
https://www.instagram.com/p/BSKELFkggZm/?taken-by=ziggy_whippet
https://www.instagram.com/p/BQ98A80g1AI/?taken-by=_wand_wand
https://www.instagram.com/p/BSChhkvlLVI/?taken-by=ziggy_whippet
https://www.instagram.com/p/BVkxxGsg4Ng/?taken-by=houndcollection
https://www.instagram.com/p/BUES3BLgZ6A/?taken-by=_wand_wand
https://www.instagram.com/p/BThbXJEjc5J/?taken-by=qtheboxer
https://www.instagram.com/p/BS_0qg4A0qG/?taken-by=_wand_wand
https://www.instagram.com/p/BVa0xCXgIEC/?taken-by=houndcollection
https://www.instagram.com/p/BWFqdTInUcJ/?taken-by=theobonaparte
https://marketingprzykawie.pl/artykuly/5-prostych-sposobow-ktore-pomoga-scenie-niedoswiadczonemu-mowcy/
http://nowymarketing.pl/a/14796,top-10-obszarow-na-ktore-zwracaj-uwage-przy-optymalizacji-kampanii-adwords
https://www.instagram.com/styleheroine/
https://www.instagram.com/lindatol_/
sznyt.pl
http://nowymarketing.pl/a/14872,jak-wspolpracowac-ze-studiem-filmowym
https://sznyt.pl/2017/07/09/10-krajow-w-ktorych-odnajdziesz-spokoj-harmonie/
https://sznyt.pl/2017/07/27/domek-na-drzewie-najpopularniejsza-oferta-na-airbnb/
Najbardziej #instafriendly miejsca w Poznaniu
WISHLIST aka lista marzeń - czyli do czego wzdycham w tym miesiącu?
the leage i Raya - aplikacjerandkowe dla sławnych i bogatych
http://simplebeyond.com/instagram-eats-daroco-paris/ ---> wzor postu o miejscach z jedzeniem!!!
https://www.instagram.com/p/BXDzTl_AWnW/?taken-by=j.latkins !!!
fab 4 media firma
aboutyou adwards
http://www.omocado.com/about
https://www.instagram.com/pumpkintheraccoon/
Sztuczne kwiaty:
https://www.mojadedra.pl/pl/da85762-lic-monster-wysoko-98-cm-sztuczny-kwiat
https://www.leroymerlin.pl/dekoracja-wnetrz/artykuly-dekoracyjne/sztuczne-kwiaty/sztuczny-kwiat-gerbera-6-cm,p174053,l1252.html
https://www.leroymerlin.pl/dekoracja-wnetrz/artykuly-dekoracyjne/sztuczne-kwiaty/sztuczna-roslina-w-doniczce-storczyk-eko-ceramika,p169867,l1252.html
https://www.olx.pl/oferta/konwalia-kwiat-sztuczny-stroik-komunia-slub-dekoracja-hurt-CID628-IDjMjtb.html#f14776b442
https://www.olx.pl/oferta/piwonia-kwiat-sztuczny-duz-piekna-i-jak-zywa-kremowa-nowa-CID628-IDbScPN.html#f14776b442
http://www.granddeco.pl/product-pol-14417-Pudelko-FLOWERBOX-z-trwalymi-kwiatami-24x24x24-cm-wz-D.html
http://www.granddeco.pl/product-pol-14413-Pudelko-FLOWERBOXz-trwalymi-kwiatami-24x24x24-cm-Czerwone-Roze.html
http://www.ikea.com/pl/pl/catalog/products/10335677/
http://www.ikea.com/pl/pl/catalog/products/70335721/
https://www.instagram.com/p/BVkxxGsg4Ng/?taken-by=houndcollection !!!!!!!!!
http://www.colormachine.pl/s/dodatki-do-sesji/tla-dla-blogerow.htm?page=4
OKLEINA MEBLOWA
https://charlizewatches.com/?utm_content=buffer468e9&utm_medium=social&utm_source=pinterest.com&utm_campaign=buffer
https://www.nicolevienna.com/eu/
http://www.theawesomegreen.com/gluten-free-buckwheat-banana-pancakes/
http://www.theawesomegreen.com/non-dairy-ice-cream-pops-with-chocolate/
http://www.bakersroyale.com/all-recipes/page/2/
https://www.instagram.com/carlotaweberm/
https://www.sklepzycia.pl/pl/c/Antyoksydanty/7