There are times in life where the only choices you have are bad ones, but you still have to choose.
it's okay to be picky. about clothes, food, people, friendships, words… it's okay, it's your way of saying "i acknowledge the existence of this, but i believe i deserve more" and that "more" is what keeps us going.
kindness, humility, empathy and having a good heart will always impress me way more than being well-educated, woke or intellectual
sometimes the only way i can sleep is if i convince myself you're thinking of me too. Is if i trick myself into feeling your presence.
Some people will never change, and you have to accept that.
you ever just realize how freaking lucky you are to have such cool, wonderful, talented, caring friends? i don't know man. i'm so used to dwelling on the people i lose, i forget to cherish the people i have, the people who stay, the people who love and care about me just as much as i love and care about them. i think it's really important to remember that
"
Hate cannot drive out hate, only love can do that.
"
you were my first everything. you were my best friend, my partner in crime.
I guess it still hurts. sometimes. not as much. i feel like it hurts me when it hurts you. an agreement to forget until someone remembers.
"
I think one of the saddest things is when two people really get to know each other: their secrets, their fears, their favorite things, what they love, what they hate, literally everything, and then they go back to being strangers. It's like you have to walk past them and pretend like you never knew them, never even talked to them before, when really, you know everything about them.
"
Human beings are funny. They long to be with the person they love but refuse to admit openly. Some are afraid to show even the slightest sign of affection because of fear. Fear that their feelings may not be recognized, or even worst, returned. But one thing about human beings puzzles me the most is their conscious effort to be connected with the object of their affection even if it kills them slowly within.
Heal yourself, first. The rest will come later.
I know there may be universes out there where I made different choices and they led me somewhere else, led me to someone else. And my heart breaks for every single version of me that didn't end up with you.
Everybody has a secret world inside of them. All of the people of the world, I mean everybody. No matter how dull and boring they are on the outside, inside them they've all got unimaginable, magnificent, wonderful, stupid, amazing worlds. Not just one world. Hundreds of them. Thousands maybe.
I guess that's the problem when you really get to know someone. We learn all their triggers and emotional buttons, and unfortunately, in times of war, we press them.
Don't settle for nice, for pleasant, for familiar. Keep looking until you find something that really moves you, that resonates with your core. And I mean this for people, for interests, for hobbies, for your possessions, clothes, music, books, art. Everything. Curate every aspect of your life, as much as you can. It's in the things that deeply inspire us that we find ourselves. Surround yourself with truth, and you'll have built yourself a heaven
"Many people have come and left, and it has been always good because they emptied some space for better people. It is a strange experience, that those who have left me have always left places for a better quality of people."
"I daydream of an apartment in the heart of Paris. I'll walk around in lace lingerie. I'll sip red wine with the one I love, as we watch the sunset. Our heads thrown back, laughing at the world."
This 2018. Love your fucking LIFE.
Tell people you love them.
Talk to random strangers.
Do things that you're scared to do.
Take your life and make it THE BEST story in the world.
Don't waste that shit."
If your hate could be turned into electricity, it would light up the whole world."
Attract them by the way you live."
The universe does this thing… where it aligns you with people, things, and situations that match your vibration. The higher you're vibrating, the more you will see things that are beneficial to your well being, manifest in your reality.
My kink is husbands & wives who are still portrayed as very much in love with each other, because even after years of commitment and kids, they still talk to each other, go on fun random adventures and try new things. No resentment. No portrayal of marriage as a chore. Just actual love.
one day you will be happy. not constantly, but it will become a theme in your life. you will have days where you feel sad and that's normal. but eventually you can wake up with a smile on your face even if there isn't a reason. you'll see yourself through a clearer lens. you'll think of the best case scenarios. you'll find people who you can share your happiness with. you'll settle into your own body and mind with a sense of security.
You have so much more time. There are so many moments ahead of you, moments that will change everything; incredible moments that will make you forget all the bad seconds, hours, days, years.
I'm so pink silk but I'm also very black leather
We're going to be one of those couples, you wouldn't think exists. Who's love for one another grows each day and who's adoration never falters
May the flowers remind us why the rain was so necessary"
i wanna smell like vanilla and lavender and always wear lace and feel like a princess
Neck kisses, coffee dates, and midnight car rides
You could give some people a drop of water, and they'd still appreciate you. You could give other people the entire ocean, and they'd still take you for granted."
my hidden talents include romanticising everything, oversharing, crying, and overthinking
here's to every girl working so so hard to reach her goal. i see you. you can do it.
I pray you all find loving spouses who will be there for you during your lowest times.
find yourself, then come find me.
THERE'S A LOT OF INSECURE & MANIPULATIVE PEOPLE OUT HERE. WATCH YOUR SOUL.
please pray for my husband, ain't nothing wrong with him, he just ain't reached out to me yet.
Learning how to date yourself 101: buy yourself jewelry
The mouth is made for communication, and nothing is more articulate than a kiss.
'
let's stop seeing sex as the biggest thing you can do to show someone you love them
If my mouth don't say it, my face definitely will.
Forgive everyone and sleep with a clean heart.
We are, as a species, addicted to story. Even when the body goes to sleep, the mind stays up all night, telling itself stories."
there are people you haven't met yet who will love you
when you look up at the stars, the stars look back at you. they think you are as bright and beautiful and breathtaking as you find them
words are too easy. you've got to show me
I'm such a fan of low soft lighting like turn off that room light and turn on a lamp bitch
Night air, good conversation, and a sky full of stars can heal almost any wound."
you deserve to be loved without having to hide the parts of yourself that you think are unlovable.
have more than you show, speak less than you know
Find a way. If there's none, make one.
Never give up. Great things take time.
A good relationship is worth the wait.
tonight's mood is the deep desire to be held close in a dimly lit room, covered in blankets while rain is softly falling outside
If we date, my entire family will help you make fun of me."
Don't expect romantic attachments to be completely logical or rational. Life has a funny way of surprising you
może i jesteś introwertykiem
ale jesteś
extra
one day I'd love to be walking the high streets of London buying bouquet of flowers, wearing a leather jacket
or
walking the beaches of France, swimming in the beautiful sea, then renting a scooter wandering around the city.
Creativity requires the courage to let go of certainties
The club isn't the best place to find a lover so I go nowhere, stay at home, cuddle with my pet and read a book instead.
For broken dreams, the cure is, dream again and deeper
I thought my twenties would be a lot more exciting than me legitimately considering whether 4:30PM is too early to go to bed
Recently, my son said to me after seeing a ballet on television: 'It's beautiful, but I don't like it.' And I thought, Are many grown-ups capable of such a distinction? It's beautiful, but I don't like it. Usually, our grown-up thinking is more along the lines of: I don't like it, so it's not beautiful. What would it mean to separate those two impressions for art making and for art criticism?
I get to be an assistant stylist on an editorial lookbook shoot this weekend and trying to contain excitement. This is what I've always dreamt of doing and looking back at the times where I didn't believe in myself or let anxiety control me, well look at me now. This is only the beginning.
Glowy skin, vintage lingerie, cherry lips and curly hair is such a look
Who are you and what do you do?
I'm just an ordinary eighteen year old girl who is trying to figure out what she wants to do with her life. At the moment I'm in between study; I graduated high school in 2014 and have deferred from university for a year. I spend most of my time modelling, hanging out with my friends, travelling between Melbourne and Sydney, and watching rom-coms on Netflix with my cat.
Where's home?
My whole life I have lived in the same suburb, in the same house in Melbourne, with my mum, my dad, my brother, my two dogs and my cat. I think I'll always consider Melbourne home but I adore travelling and would love to move to Sydney in the next couple of months and make a new home there.
Who/what inspires you?
My friends inspire me, I am so lucky to have such wonderful people in my life. I am constantly inspired and learning something new from the people I hang out with every day. Music and art have always inspired me and I feel very lucky to be surrounded with other like-minded people who are passionate about making music, taking photos, creating art, designing things.
If you could be anywhere in the world right now doing anything, where would you be and what would you be doing?
Every since watching the movie The Secret Life of Walter Mitty I have been obsessed with the idea of travelling to Iceland. I'd love to explore the natural landscapes and take lots of photos. It looks so beautiful.
What are you currently obsessed with?
I feel like I should say something a little more interesting but if I'm being completely honest, at the moment I'm obsessed with watching segments from talk shows on YouTube. 'The Ellen Show', 'The Tonight Show Starring Jimmy Fallon' and 'Jimmy Kimmel Live' have taken over my life. I spend hours every day binge-watching episodes. It's probably very unhealthy but I'm obsessed, I can't stop.
If the whole world were listening to you right now, what would you say?
I think I would tell people to do whatever makes them happy. Focus on the things that make you smile and the things you're truly passionate about and try not to worry about everything else too much.
To you, what's the best thing about being young in 2015?
Access to technology; there are so many different ways you can express yourself! There has been a lot of backlash against social media recently, but it's had a positive influence on me and so many other young people. It has given us the opportunity to express ourselves and say what we think and how we feel and given us the chance to be creative and share that creativity with other people.
If you were Prime Minister for a day, what current law would you change?
The first thing I would do is make same-sex marriage legal. Love is love, and same-sex couples should have the same rights as heterosexual couples.
Three words to describe your lifestyle?
Balanced, fun, loving.
Quote you live by/love?
This quote is super corny but I love the quote "Dream as if you'll live forever, Live as if you'll die today. " It's so cheesy, but life is short and I think it's important to make every day count and to keep pushing yourself to pursue things that you're passionate about
. Where would you like to see yourself in 5 years?
I would love to see myself modelling internationally, somewhere exciting like Milan, London or Paris. I hope that in 5 years I'm completely and utterly content and in love with my life and still surrounded by people who inspire me.
it takes me 3-7 business days to process my feelings
I used to get lost in people and it lead me to darkness. Now, I get lost in myself, and I'm finding my light
I hope youre happy. I hope youre all smiles. I hope youre moving forward with your life. I hope you dont look back. I hope the family is well. I hope youre growing and I hope youre healing.
concept: going to bed early, waking up early, working out, eating healthy, drinking lots of water, performing prayers on time, not procrastinating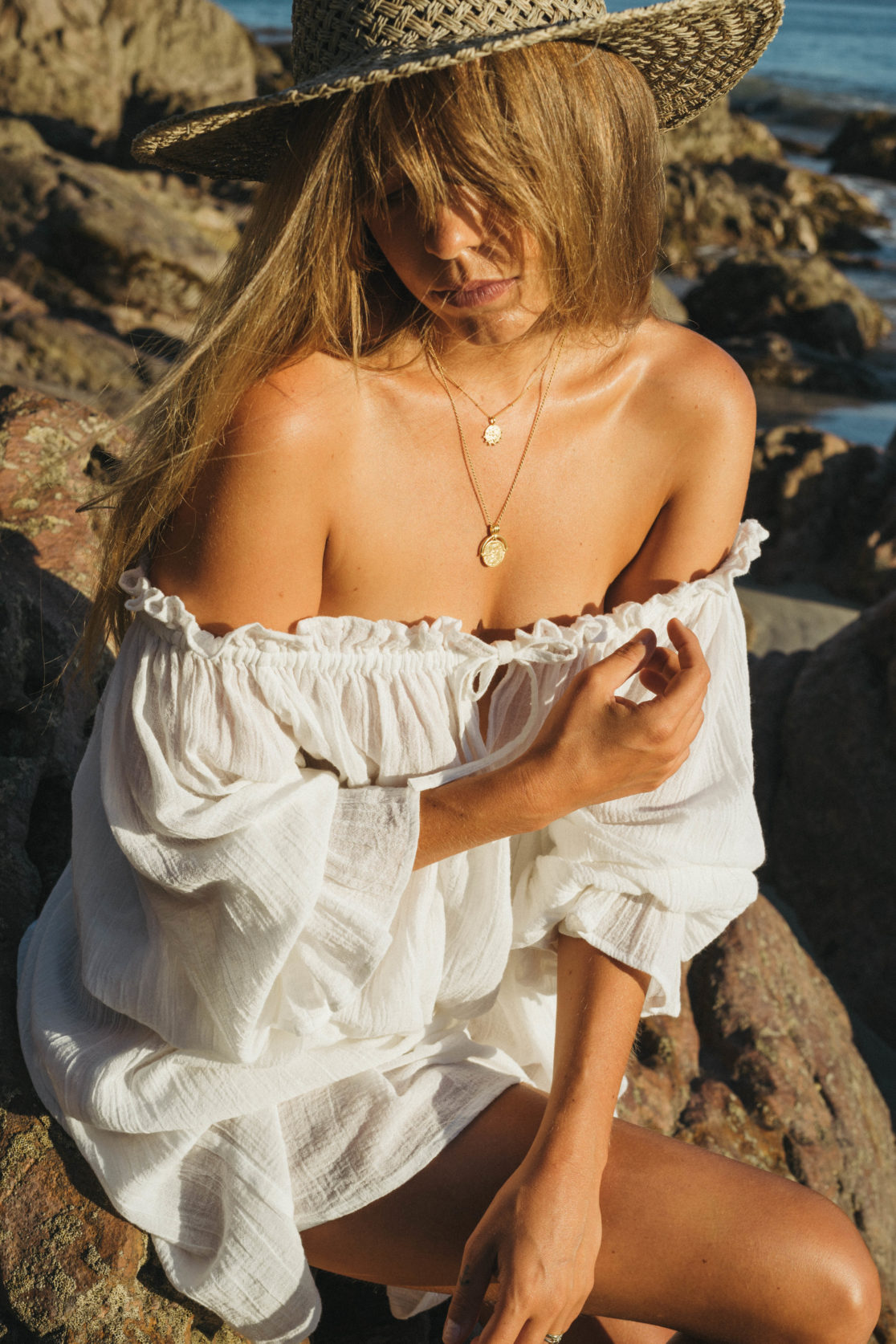 You're going to have a hard time in life if you let every little mistake bother you.. Life is good. Enjoy it.
Sadness gives depth. Happiness gives height. Sadness gives roots. Happiness gives branches. Happiness is like a tree going into the sky, and sadness is like the roots going down into the womb of the earth. Both are needed, and the higher a tree goes, the deeper it goes, simultaneously. The bigger the tree, the bigger will be its roots. In fact, it is always in proportion. That's its balance.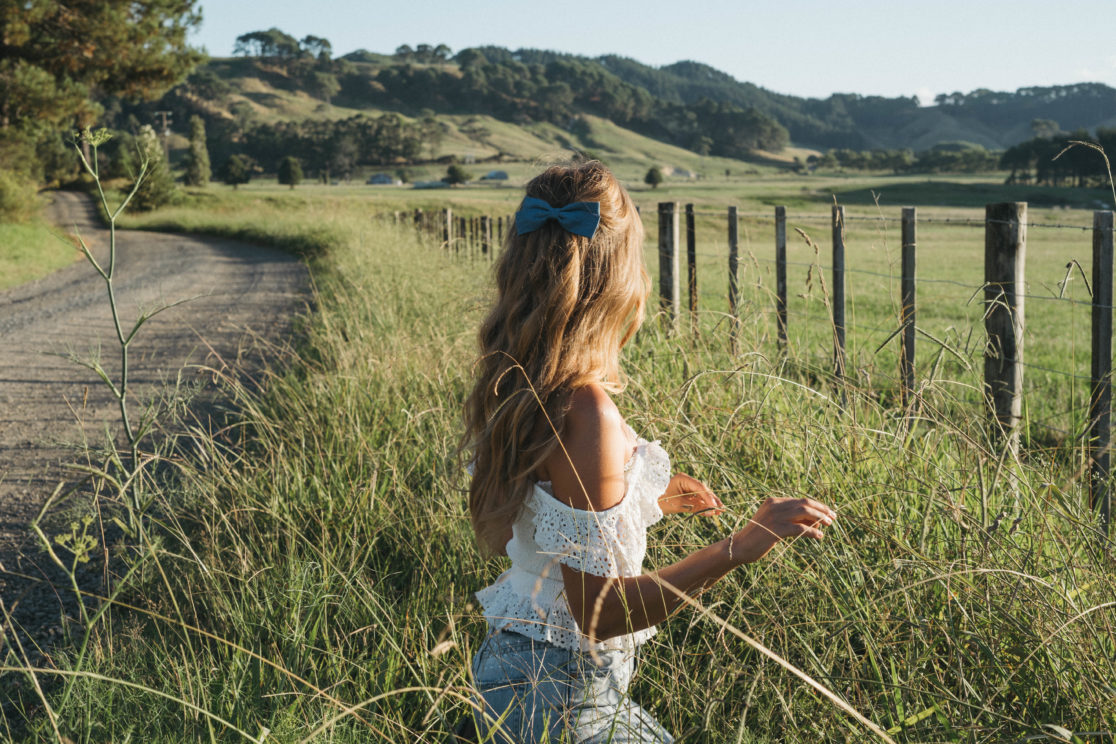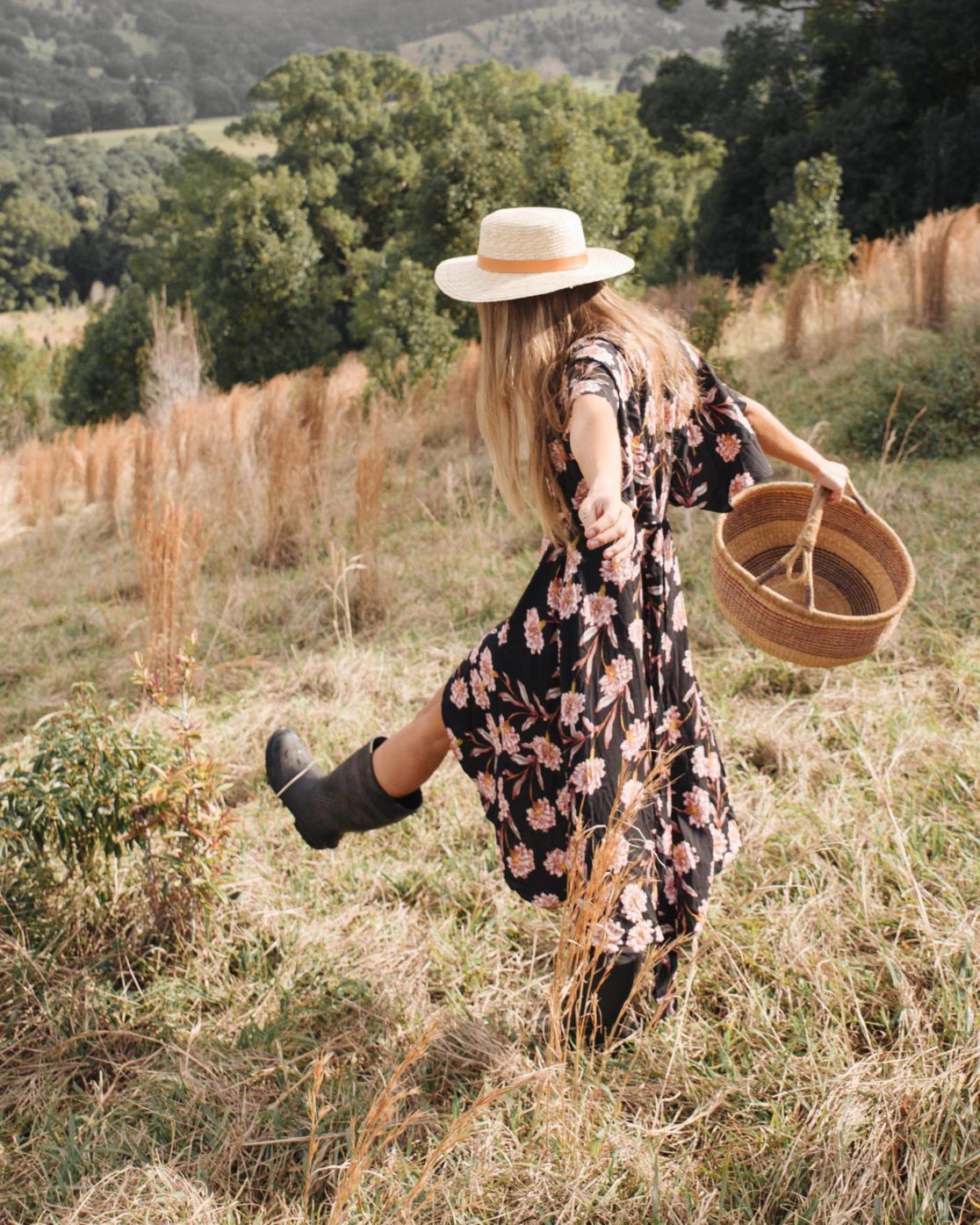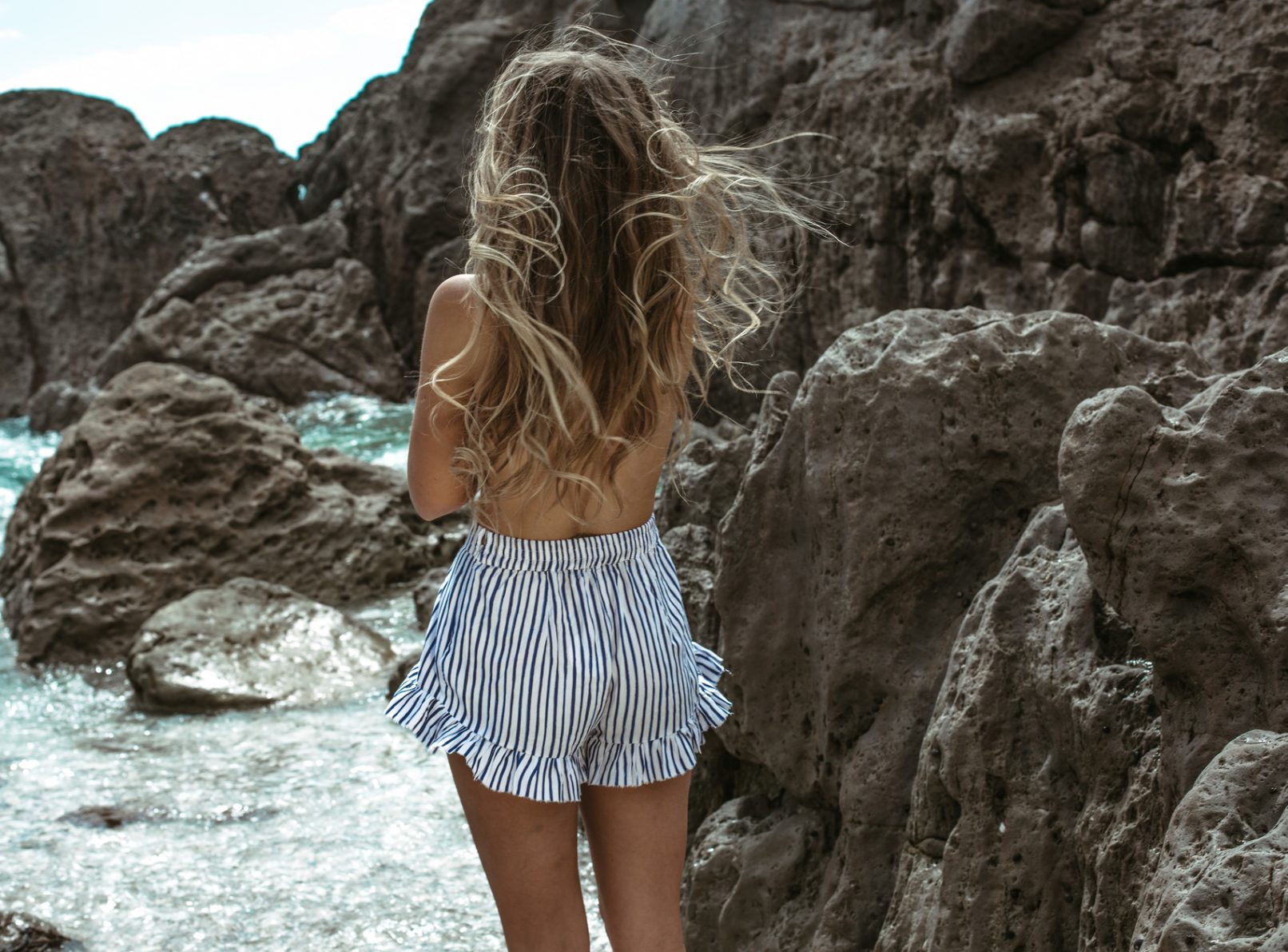 While being down-to-earth, easily approachable and perhaps the best dad-joke-teller in the universe, Christina is also driven and
hardworking. It is this combination that allows her to continue to work with brands, magazines, and other creatives world-wide.
---
The thirst for learning and growing; for discovering and exploring is what drives Christina to want more, do more, write more.
She is inspired by our beautiful planet, by the complex cultures she experiences, and the incredible people she meets. She hopes
this inspiration never dwindles, she hopes to forever maintain her child-like wonder, never forgetting to look at the world with
fresh, open eyes.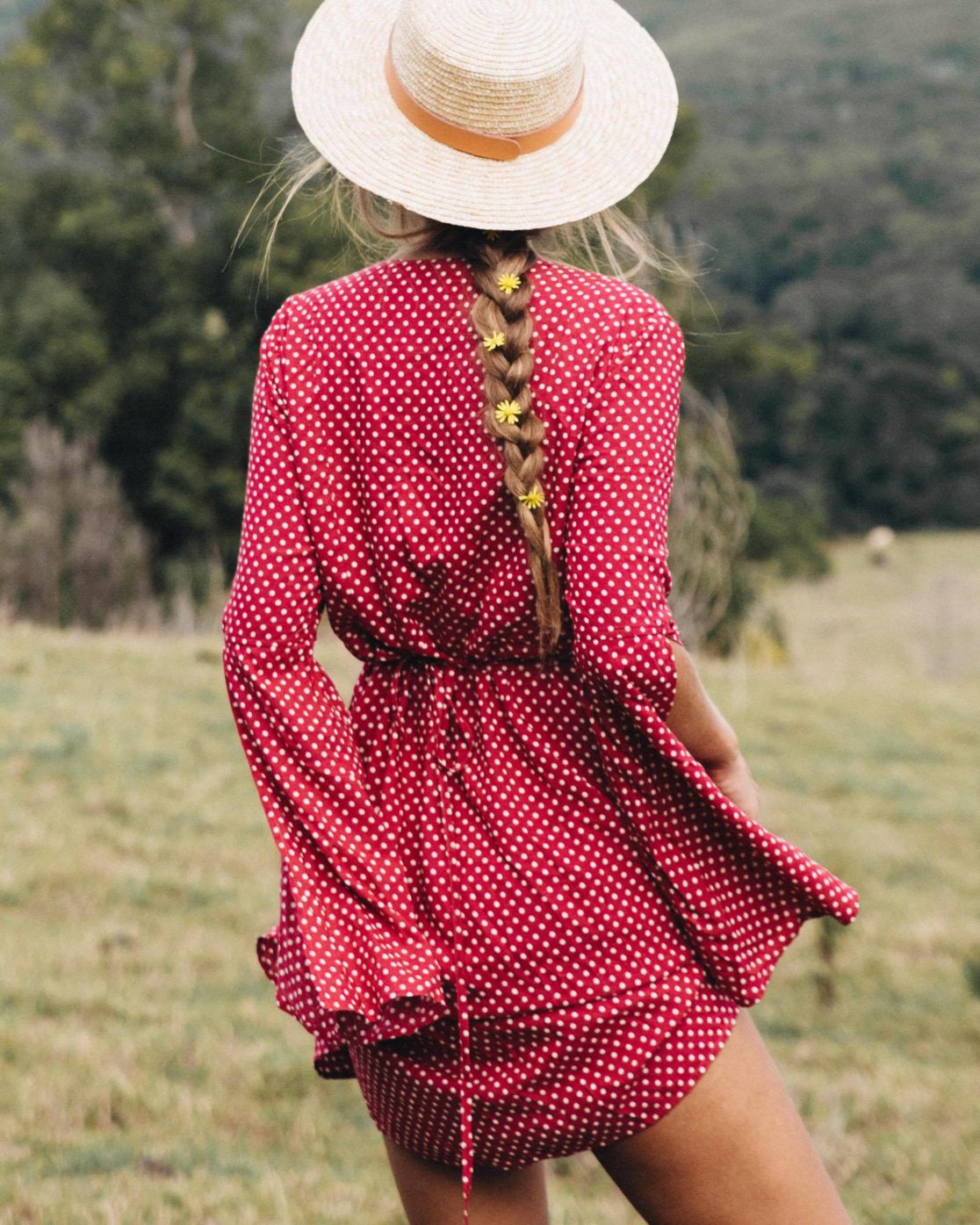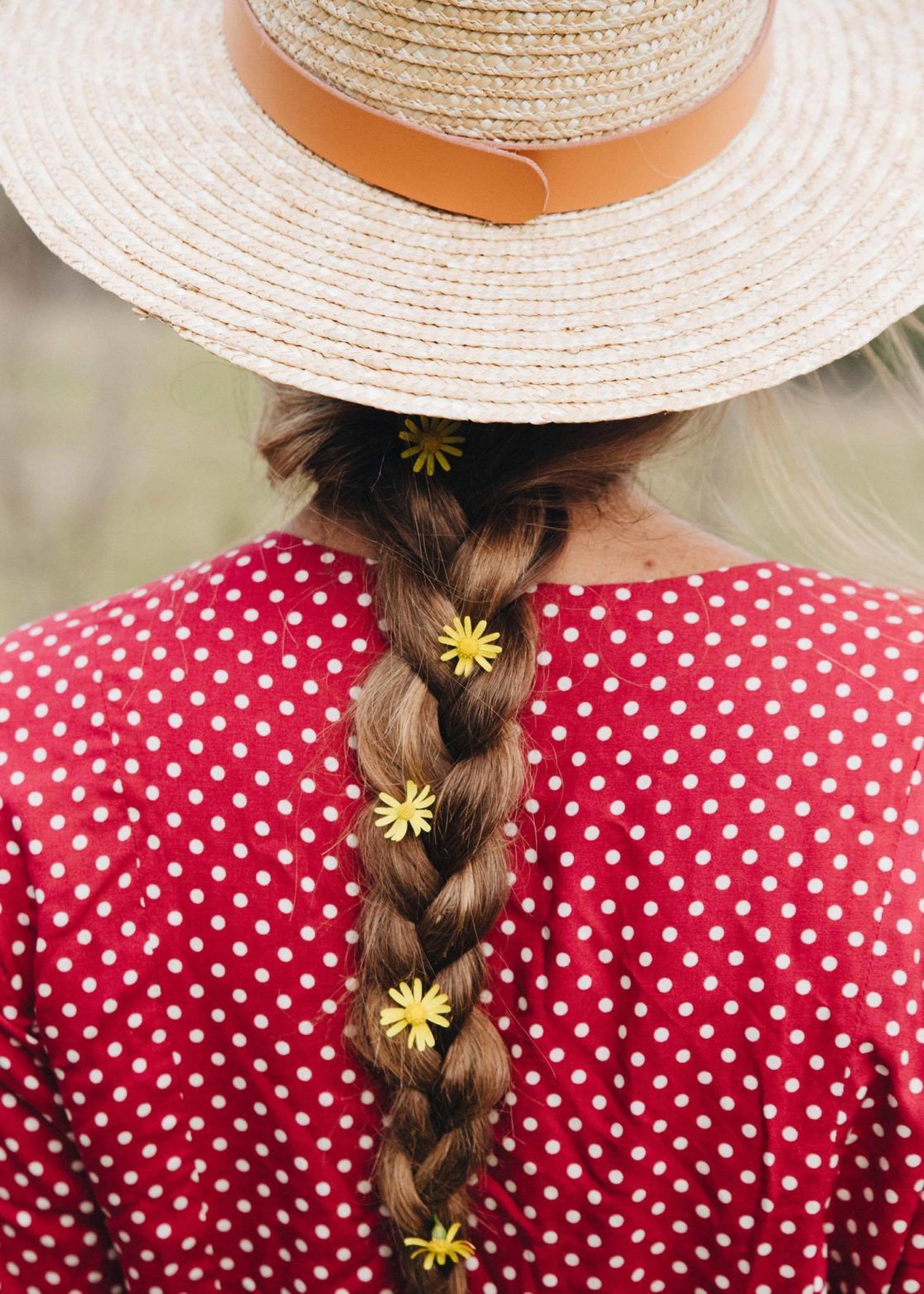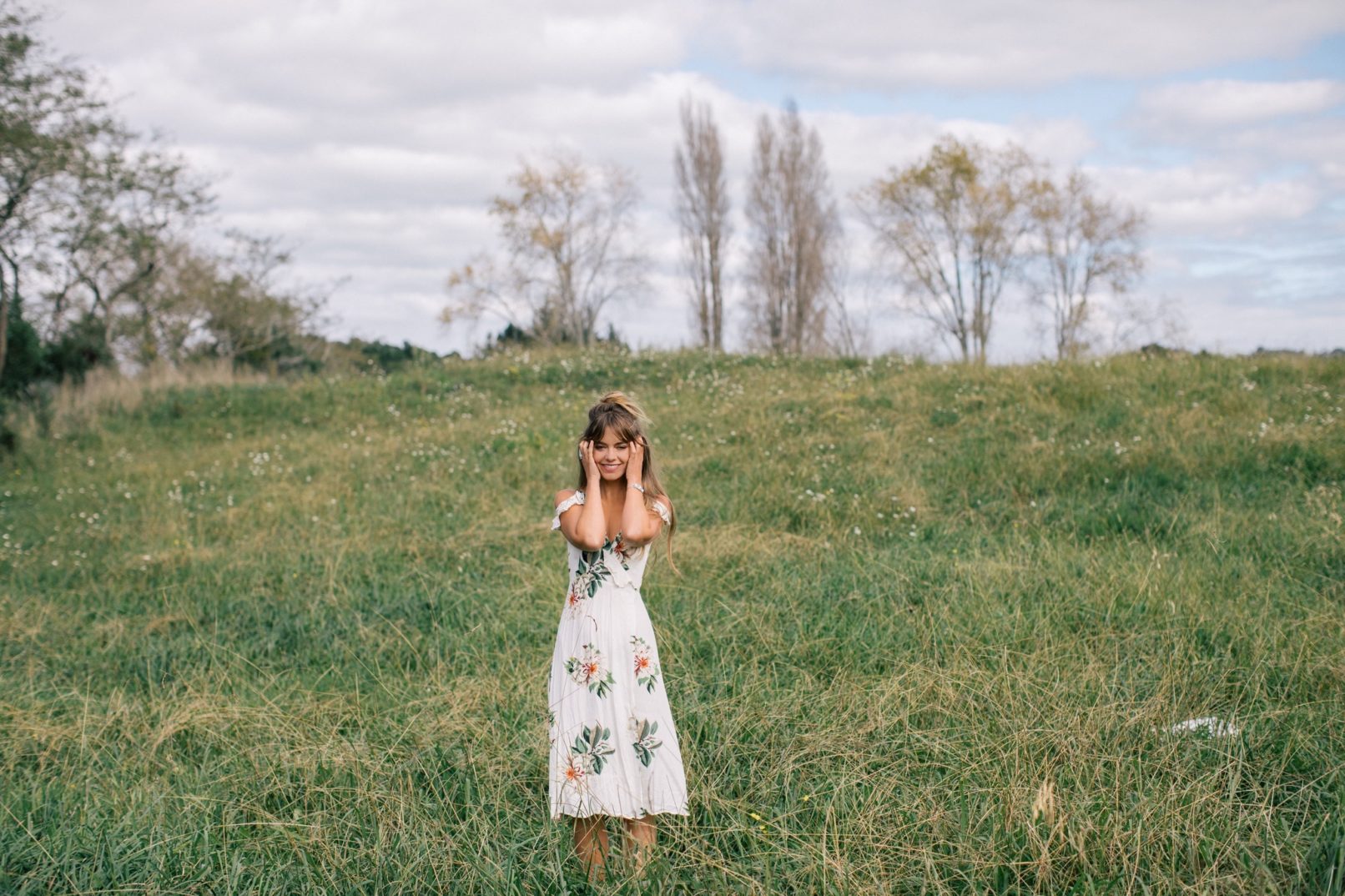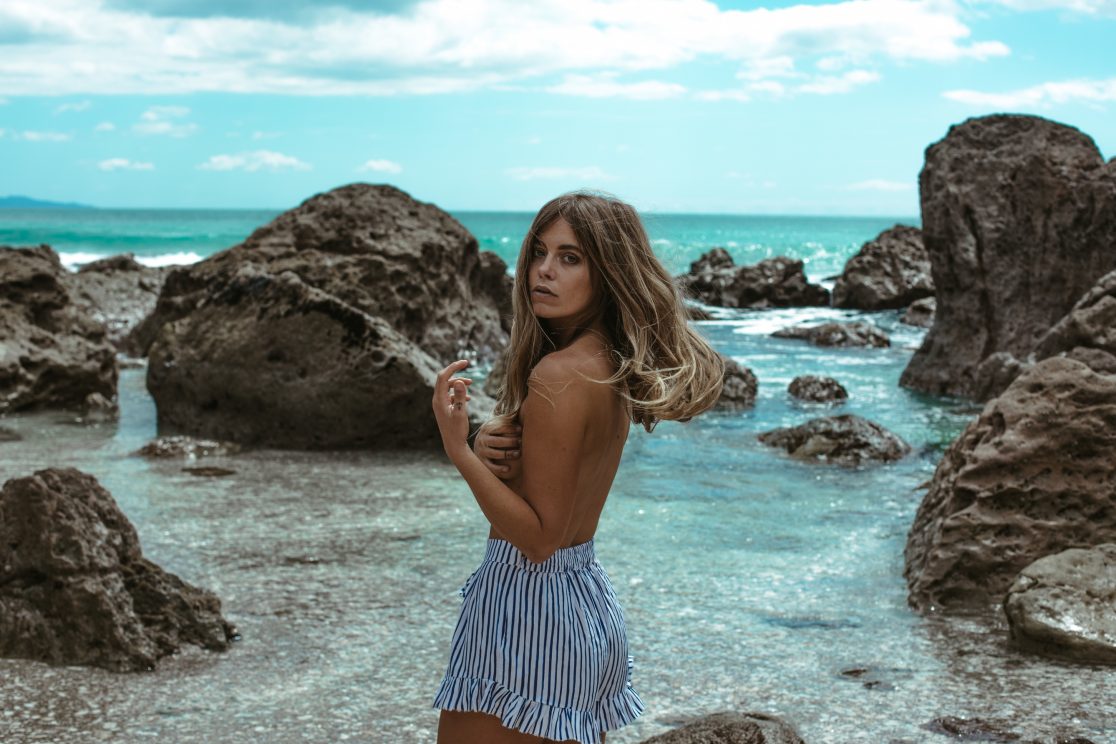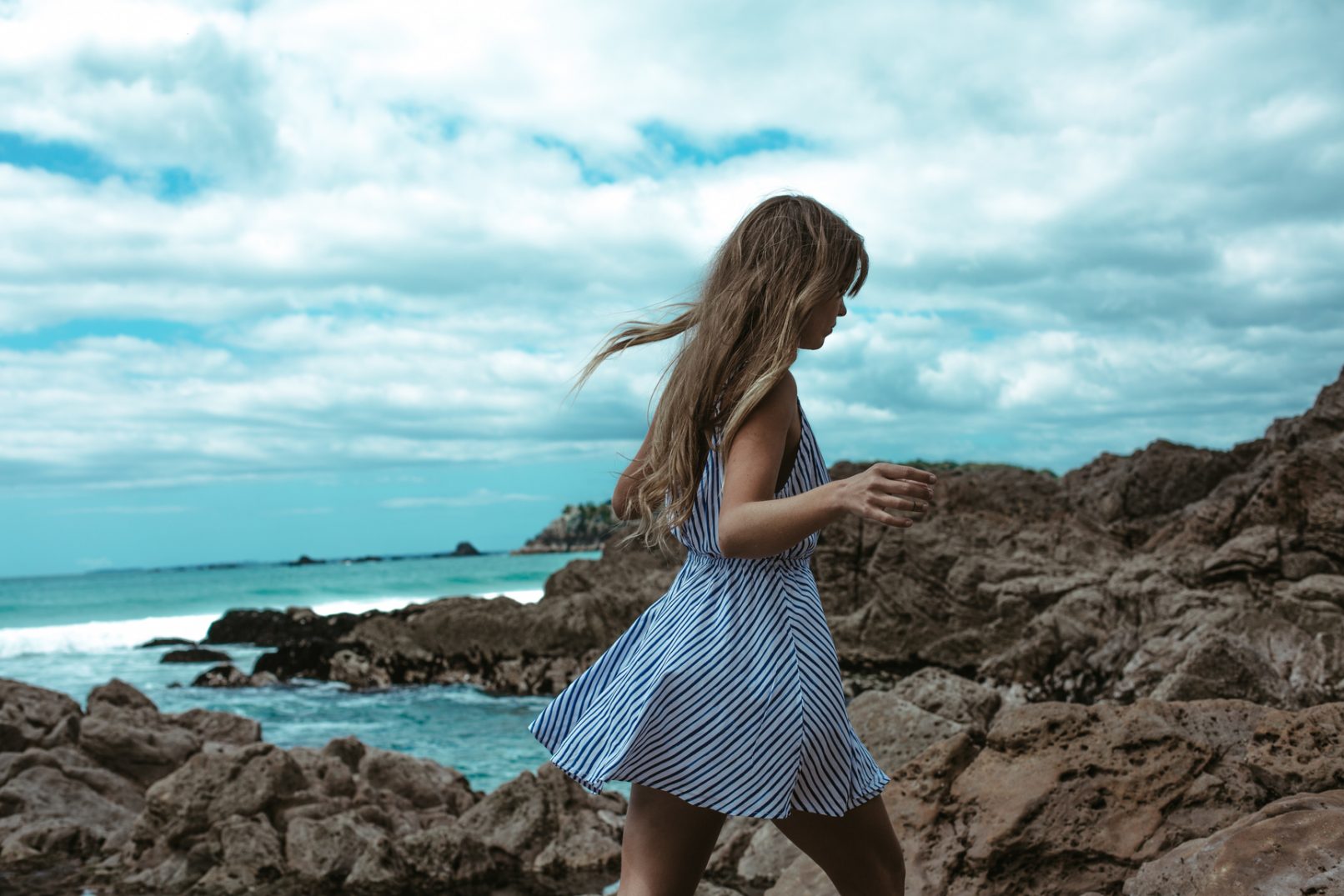 I want too much, she thought. I want everything. I want day and night, sleeping and waking, world without end, amen. Someone warned her once that it was fatal to tell a man you loved him. 'What I really want,' she said, 'deep down, is stillness, safety. The feeling you'd always be there. I love you. I think I must have loved you without knowing it all my life.'
You'll never find the right person if you never let go of the wrong one.
sorry I haven't replied to ur texts I've been overwhelmed by literally anything that's ever happened or will happen
I just need a porch with a hammock where I can spend my mornings drinking coffee, and evenings watching the sun go down.
Whatever you end up doing, love it.
She is something so rare that there's no name for it, an absolutely unfrightened woman whose heart never went wrong. And her hunger to give love, her intensity and inner magnetism – it's all there. And she cannot help any of it.
Chciałam nie pamiętać. I nawet puściłam na długie miesiące w zapomnienie. Ale kiedy znowu otarłeś o moje plecy nóż, oczekując, że się nie zorientuję, zerwałeś wszystkie plasterki. Nadszarpnąłeś strupy. Przypomniałeś mi z jak ostrym ostrzem lubisz się obchodzić.
"never forget that softness is strength, unflinching / against the knife and it is also the knife.
murderer:

(via text) im going to kill you

me:

(a week later) omg im so sorry... i saw this when i was in the middle of doing something else and then just completely forgot about it
pomysł na film: wez siebie na randkę
https://vimeo.com/208127026
https://www.youtube.com/watch?v=s6xYTajzNQM