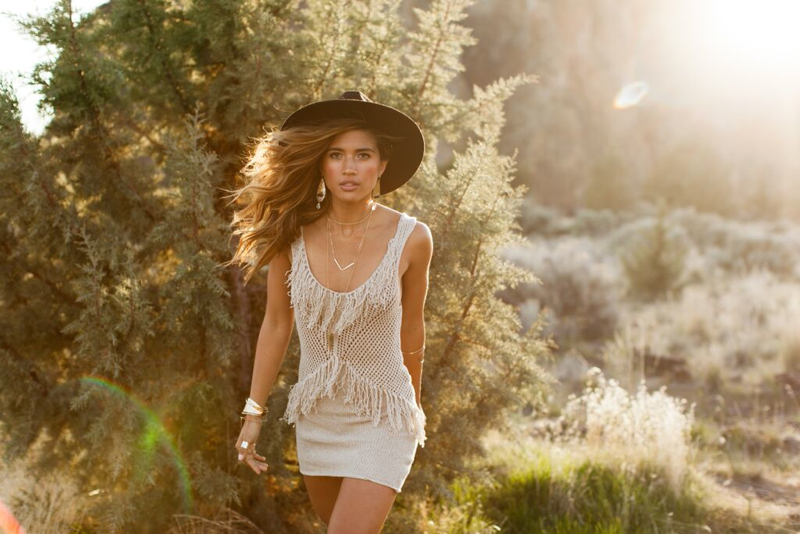 Find the one you can be yourself around, you can say whatever you want, you can laugh, you can smile, you can scream, you can hug, you can kiss, you can fight and make up at the very end of the night but you're still absolutely crazy about each other.
The sexiest thing in the entire world is being really smart. And being thoughtful. And being generous. Everything else is crap, I promise you. It's just crap that people try to sell to you to make you feel like less. So don't buy it. Be smart. Be thoughtful. And be generous.
Because if you're lucky enough to have people in your life that make you happy, that inspire you, that move you, you need to devour each moment you have together because you never know how many of those moments you have left. These people are sacred.
To practice any art, no matter how well or badly, is a way to make your soul grow. So do it.
It is always important to know when something has reached its end. Closing circles, shutting doors, finishing chapters, it doesn't matter what we call it; what matters is to leave in the past those moments in life that are over.
The thing about life that I've learned is that you're going to get hurt. You're going to have emotional nights and cry yourself to sleep for hours. You're going to suffer some kind of heartbreak, some kind of loss. But you will also have those moments where you heal. Those moments are the best. You feel like you smile for the first time again. You feel like you're alive again. Life just kind of restarts.
I don't think feelings change, not people. I think situations change. I know that it's possible to dislike someone after loving them so much or to love someone after feeling so much hate towards them but, it's not because people change, it's because it's not the same anymore. It's because something made you think differently, something opened your eyes, something caused you to see everyday the way it is at last. It's like days. Days can be cloudy, or days can be sunny but days don't change, the weather does. And nothing can play a part in that or fix that, they can just let it be.
Always be willing to love again. Loving once is easy. Loving twice is harder, but love anytime is always worth it.
You know you love someone when they make all the ordinary moments feel extraordinary. When doing absolutely nothing feels like everything.
If two points are destined to touch, the universe will always find a way to make the connection - even when all hope seems to be lost. Certain ties cannot be broken. They define who we are - and who we can become. Across space, across time, among paths we cannot predict - nature always finds a way.
Forget your feelings for a while, life becomes easier
Reading is to the mind, what exercise is to the body. As by the one, health is preserved, strengthened, and invigorated: by the other, virtue (which is the health of the mind) is kept alive, cherished, and confirmed.
I feel like I'm always running to catch a train, but I never quite make it.
It seems we need someone to know us as we are—with all we have done—and forgive us. We need to tell. We need to be whole in someone's sight: Know this about me, and yet love me. Please.
There is a great pleasure to be found in unrequited love; to love someone with no boundaries or risk, for you cannot lose their love because you never had it.
I know it's over, and it never really began, but in my heart it was so real.
So here's my advice: Study broadly and without fear. Learn a language if you can, because that will make your life more interesting. Read a little bit every day. But more importantly, surround yourself with people who you like and make cool stuff with them. In the end, what you do isn't going to be nearly as interesting or important as who you do it with.
Dear friend,
this isn't goodbye
We've gone down two different paths
but please remember,
the one we once travelled together
Dear friend,
life will inevitably go on
and while we may get caught up
in new people, experiences and beginnings,
I hope you wont forget about us
I hope. I hope. I hope.
I hope we meet someone
that reminds us of each other
or that somethings happens
which reminds you of us
Please know that if
life gets a little too dark,
your heart a little too heavy
that I will always be here
Dear friend,
I'll miss you
but we have work to do
people to meet and
experiences to go through
This isn't goodbye forever,
just farewell
till the next time
I see you.
I had a dream about you today and my heart was fluttering and I felt the familiar warmth and comfort around my body again as you kissed and held me but when I woke up I remembered that you didn't want me anymore and I was just a faded memory, a blurry image, some girl you used to give the world to.
I want you to travel. I want to hear about your adventures, listen to them with envy but also happiness for your happiness. I want you to go far and wide and experience all you can out of life. I want you to feel alive and moved by this big beautiful world we live in.
You are not your body. It is just something you wear for a while, because living in the earthplane is infinitely more meaningful and more involved if you are encased in its trappings and subject to its rules.
Don't assume, ask. Be kind. Tell the truth. Don't say anything you can't stand behind fully. Have integrity. Tell people how you feel.